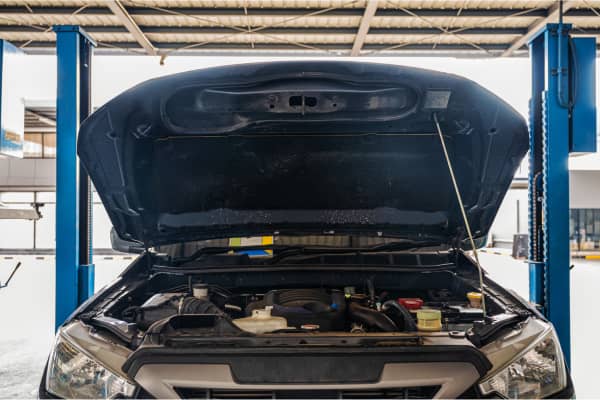 Rowlett, Texas is a city with a blend of automotive heritage and a flourishing modern industry that comes together to provide exceptional auto mechanic services. The local auto mechanics at Blackline Auto Care are some of the best in the business.
Rowlett has a unique connection with the automotive world, tracing back to the early 20th century when cars began to emerge as a popular means of transportation. The city's streets have witnessed the evolution of vehicles from the vintage era to today's modern, technologically advanced cars.
Today, Rowlett is still home to some of the most passionate car enthusiasts in Texas. At Blackline Auto Care, our auto mechanics are well-versed in handling a wide range of vehicles.
Our Signature Services
Why Customers Choose Blackline Auto Care
Our skilled professionals are committed to providing top-notch services, ensuring your vehicle runs smoothly on the roads of Texas. With state-of-the-art equipment, a wealth of knowledge, and a passion for cars, our mechanics stand ready to meet all your automotive needs.
We are your one-stop destination for a wide array of automotive services, encompassing both repairs and routine maintenance.
We pride ourselves on being a TechNet Certified establishment led by an ASE-certified Master Technician. Leveraging a team of well-trained technicians, we ensure your car receives the attention it deserves.
We offer a 3-year or 24-month/24,000-mile warranty for qualifying parts.
Being your locally-owned, independent auto shop means we are committed to building a foundation of trust and satisfaction with our valued customers. Our focus is steadfast: to offer exceptional customer care that stands out in the auto industry.
Schedule your appointment online or reach out to Blackline Auto Care at 972-272-2707 today! Drive confidently knowing your vehicle is in the hands of Rowlett's finest auto mechanics.

}