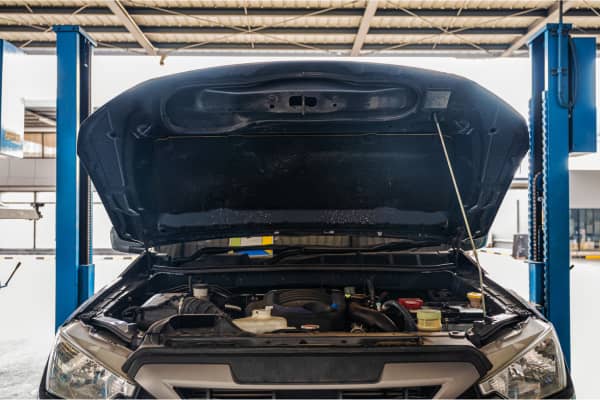 Dallas, Texas is a city with a vibrant car history, cutting-edge automotive technology, and trusted auto mechanics to ensure your cars remain in prime condition.
The Lone Star State has a deep connection with the automotive industry, dating back to the early 1900s. The historic McKinney Avenue, one of the first paved roads in Dallas, was established in 1911 and paved the way for the automotive boom that followed.
Today, Dallas is a bustling metropolis with the automotive industry playing a vital role in its daily life. Whether you're a local resident or a visitor passing through, Dallas is the perfect destination for all things automotive. Every year, the city hosts a plethora of local car shows that draw in automotive enthusiasts from across the nation.
Furthermore, the city's extensive road network, combined with a diverse range of vehicles on the road, demands reliable, trustworthy auto mechanics. That's where we come in.
Blackline Auto Care offers top-notch automotive maintenance, repairs, and services for a wide range of Asian, European, and Domestic vehicles.
Our Signature Services
Why Customers Choose Blackline Auto Care
Our team of certified auto mechanics in Dallas, Texas, is deeply connected to the local community, with decades of experience and a wealth of knowledge.
We are your one-stop destination for a wide array of automotive services, encompassing both repairs and routine maintenance.
We pride ourselves on being a TechNet Certified establishment led by an ASE-certified Master Technician. Leveraging a team of well-trained technicians, we ensure your car receives the attention it deserves.
We offer a 3-year or 24-month/24,000-mile warranty for qualifying parts.
Being your locally-owned, independent auto shop means we are committed to building a foundation of trust and satisfaction with our valued customers. Our focus is steadfast: to offer exceptional customer care that stands out in the auto industry.
Our dedicated team ensures that your automobile runs at its peak performance, keeping you on the road with confidence. Schedule your appointment online or call 972-272-2707 today!

}