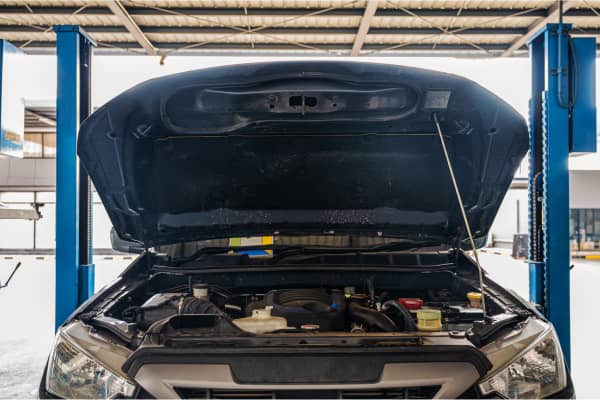 Nestled in the heart of Texas, Garland's automotive roots run deep. The city, known for its rich history and vibrant transportation industry, has always been a hub for automotive enthusiasts and those in need of top-tier mechanic services.
Garland, Texas harbors a love for cars dating back to the early 20th century. In the 1920s, the city became a hub for transportation, connecting key Texan cities and fostering a deep-seated connection with automobiles. Fast forward to today, and we see a city that retains its historic charm while championing advancements in its automotive and transportation industries.
Our city boasts a network of skilled mechanics who are well-versed in a large variety of Domestic, Asian, and European vehicles. And Blackline Auto Care is the best of the best. We are proud to offer a wide range of automotive services, including:
Our Signature Services
Why Customers Choose Blackline Auto Care
Our technicians have an exceptional amount of expertise. We are committed to providing our customers with the highest quality services at competitive prices.
We are your one-stop destination for a wide array of automotive services, encompassing both repairs and routine maintenance.
We pride ourselves on being a TechNet Certified establishment led by an ASE-certified Master Technician. Leveraging a team of well-trained technicians, we ensure your car receives the attention it deserves.
We offer a 3-year or 24-month/24,000-mile warranty for qualifying parts.
Being your locally-owned, independent auto shop means we are committed to building a foundation of trust and satisfaction with our valued customers. Our focus is steadfast: to offer exceptional customer care that stands out in the auto industry.
With a commitment to delivering top-notch service, we strive to exceed your expectations and provide the exceptional care your vehicle deserves. Visit our shop location or call 972-272-2707 to schedule your appointment today!
Serving Garland, Texas, and other nearby locations
Rowlett, TX
Richardson, TX
Dallas, TX
Rose Hill, TX
And more local communities
}