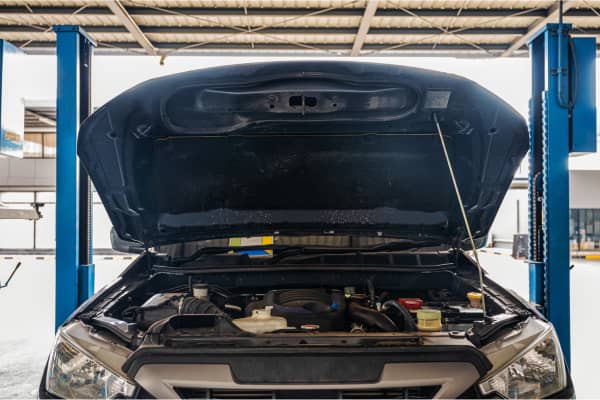 Richardson, Texas is a vibrant city where the past and present harmoniously collide, especially when it comes to the automotive industry. Known for its unique blend of historical charm and innovative spirit, Richardson has a rich history intertwined with the evolution of transportation.
In the early 20th century, as cars began to replace horse-drawn carriages, Richardson emerged as a key player in the transition, fostering a culture of innovation and mechanical excellence that persists to this day. Today, the city continues to thrive as a hub for the automotive industry, with numerous auto mechanic shops and dealerships contributing to the local economy. And Blackline Auto Care is the best of the best.
Our team of skilled technicians takes pride in offering high-quality auto mechanic services to the Richardson community. With years of experience and a deep commitment to automotive excellence, we are dedicated to providing top-quality repairs and maintenance to keep your vehicle running smoothly.
Our Signature Services
Why Customers Choose Blackline Auto Care
Whether your car needs routine maintenance, part replacements, or major repairs, trust us to deliver second-to-none auto mechanic services. We combine decades of experience with state-of-the-art technology to provide the best possible services to our customers.
We are your one-stop destination for a wide array of automotive services, encompassing both repairs and routine maintenance.
We pride ourselves on being a TechNet Certified establishment led by an ASE-certified Master Technician. Leveraging a team of well-trained technicians, we ensure your car receives the attention it deserves.
We offer a 3-year or 24-month/24,000-mile warranty for qualifying parts.
Being your locally-owned, independent auto shop means we are committed to building a foundation of trust and satisfaction with our valued customers. Our focus is steadfast: to offer exceptional customer care that stands out in the auto industry.
Contact us today to schedule your appointment and experience the best in auto mechanic services near Richardson, TX!

}